PRESCOTT, Ariz. — With heroin use surging across Arizona, treatment facilities are expanding into residential communities here where narcotics officers estimate nearly 1,500 addicts move into the small city every three months.
City officials have registered 153 group homes and treatment programs in a community of just 40,000 people, which locals endearingly call "everybody's hometown."
Police also say property crime is on the rise as addicts steal to support their habit and property values are down as rehab houses pop up in Prescott neighborhoods.
Overdoses are up in Yavapai County and city officials say heroin addiction is beginning to infiltrate the Native community as the drug becomes easier to access.
But for some heroin addicts who have grown accustomed to the loneliness and isolation that comes along with addiction, the recovery community in Prescott is the only way they know to stay sober.
The Gurley Street Coffee shop, which sits just north of Whiskey Row, is one of the only places where twenty-somethings addicted to heroin and other drugs still feel welcomed. Out back behind Gurley Street Coffee, a rusted metal rail guides Drew Dailey down the concrete steps where he smokes.
Dailey's first sobriety date was June 13, 2011, the day he took a one-way ticket from New York to Arizona.
Dailey, 20 at the time, met other young addicts who were wading their way through recovery successfully.
"I saw that they had that," Dailey said. "They were OK. They had good lives and they didn't have to get high today, which was really attractive to me at the time because I just came from being homeless; I had nothing."
He graduated from a recovery program in Prescott and stayed in the city just long enough to pick up his two-year sobriety chip. Five days later, he was on his way back to New York.
But while working at an onion plant in Orange County, New York, a co-worker asked him if he could get him some crack. He did. He started dealing drugs all over upstate New York and eventually started using a slew of illicit drugs, including heroin.
Today, back in Prescott, he admits that his first stint at rehab was flawed — the facility lacked structure and long-term goals. This time, he sought out the most difficult recovery program, and succeeded.
He now works for the same treatment center that helped him get clean. As both a patient and an employee in the rehabilitation industry, he says not all treatment is created equally.
"Some places around here are just in it for the money, I'll just say it," Dailey said. "Some places are interested in money and they don't have much structure and they just kinda make the rules plain and simple so people enjoy themselves there and they don't really get help."
Prescott police also have noted issues at some treatment centers.
"We've even seen an increase of dealers being embedded in the rehab facilities either as clients or workers because it's so readily available," said John Hanna Jr., a narcotics detective with the Partners Against Narcotics Trafficking task force.
Hanna said his task force currently is investigating a rehab worker that is accused of giving out free samples of drugs to try to get patients readdicted.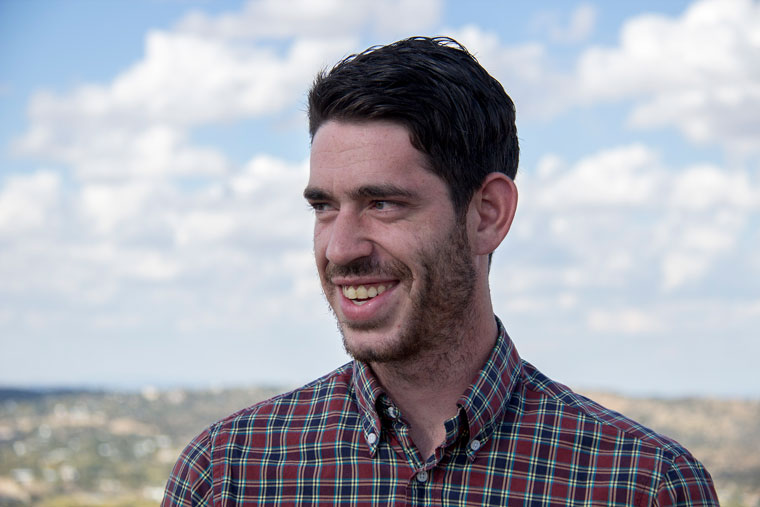 Drew Dailey stands at a lookout point in Prescott. Dailey now works at the same recovery program that helped him get sober in Prescott. Photo by Jessica Boehm/Cronkite News
A typical recovery home in Prescott is usually small and is located in the middle of residential neighborhoods. Halfway houses and treatment residences that don't offer onsite medical care, called "community service agencies," are not required to be licensed.
"Everyone is going to tell you they are great," Dailey said. "I know a bunch of places that will even lie to get someone in the door. It's really hard to tell."
Read more: In Prescott — "Everybody's Hometown" — 150 Programs Offer Treatment to Addicts